Outgoing Senators call for strengthening democratic norms, values in country, Senate told
ISLAMABAD: In the Senate on Thursday, the outgoing Senators called for further strengthening the democratic norms and values in the country.
In his farewell speech, Ateeq Sheikh expressed the confidence that the present government will provide relief to the masses. He emphasized the need for digitalization in the country.
Sassui Palijo in her remarks said the Upper House has played a pivotal role vis-e-vis policy formulation against terrorism.  She said the provinces should be given their share in resources as per the National Finance Commission award.
Salahuddin Tarmizi stressed that wide ranging reforms are required to address the problems face by the people.
Gian Chand said it is our responsibility to accord respect to the elected representatives and strengthen the parliament.
The House has now been prorogued.
You May Also Like
BAHAWALPUR: Interior Minister Rana Sanaullah on Sunday warned the PTI of action if its protesters
PESHAWER: PTI Chairman Imran Khan, in a press conference in Peshawar on Sunday,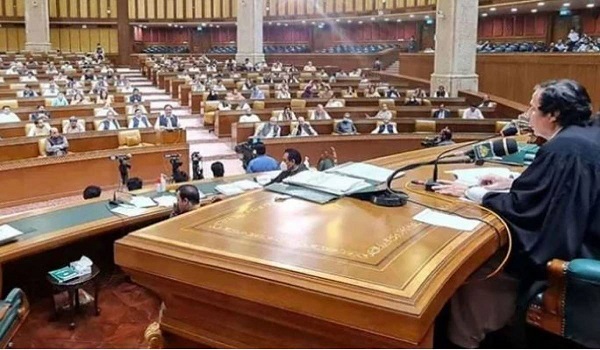 LAHORE: A Punjab Assembly session in which the no-confidence motions against Punjab Assembly