WASHINGTON: China and some other allies are quietly working to get Pakistan off the Financial Action Task Force's (FATF) grey list during the agency's next plenary session, diplomatic sources said.
The FATF, a global body which monitors money laundering and terrorism financing, is holding the four-day June 14-17 session in Berlin, Germany, from Tuesday.
FATF delegates representing 206 members of the global network and its observers will attend the meeting. The observers include the International Monetary Fund (IMF), the United Nations, the World Bank, and the Egmont Group of Financial Intelligence Units.
Recent reports in the international media also mentioned this "quiet lobbying", led by China, and one Indian media outlet reported that the plenary session "is likely to decide to move Pakistan out from the list of countries under increased monitoring, commonly known as its grey list".
Diplomatic sources in Washington say that those favouring the move argue that removing Pakistan from the FATF grey list "is essential to revive the Pakistani economy". Pakistan has been on the list since June 2018.
The sources say that an April 9 judgement by an anti-terrorism court in Lahore could also help Pakistan in removing this stigma. The court sent Lashkar-e-Tayyaba chief Hafiz Saeed, to prison for 33 years on terrorism charges.
Those who support the move to remove Pakistan from the list, point out that the two cases that led to his imprisonment were filled by Pakistan's Counter Terrorism Department.
In its last plenary, held in Paris in March, the FATF noted that "Pakistan has completed 26 of the 27 action items in its 2018 action plan". The FATF encouraged Pakistan "to address, as soon as possible, the one remaining item, — investigating terrorism financing and targeting" senior leaders and commanders of UN-designated terrorist groups.
FATF acknowledged that Pakistan had also met 6 of the 7 action plans it was asked to follow in June 2021 to counter money laundering.
The Ministry of Foreign Affairs has also prepared a presentation for the FATF plenary, showing how Pakistan has completed all the 27 tasks that it was given. Minister of State for Foreign Affairs Hina Rabbani Khar is likely to attend the plenary.
On May 22 and 23, Minister for Commerce Syed Naveed Qamar visited Brussels and briefed multiple Members of the European Parliament (MEPs) and the European Commission on Pakistan's efforts to get off the grey list.
You May Also Like
MUZAFFARABAD: Kashmiris on both sides of the Line of Control (LoC) protested the atrocities
ISLAMABAD: PTI chairman and former prime minister Imran Khan has distanced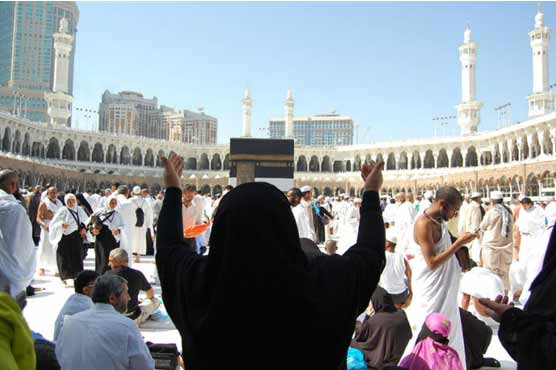 ISLAMABAD: Minister for Religious Affairs and Interfaith Harmony Mufti Abdul Shakoor