KARACHI: Pakistani actor Shahroz Sabzwari and model Sadaf Kanwal got married in a simple ceremony.
Pictures of Shahroz Sabzwari and Sadaf are also going viral on the social networking site in which they are seen sitting together happily while Behroz Sabzwari and his wife are also present in a photo with the newly weds.

It may be recalled that Shahrooz Sabzwari and his ex-wife Saira Yousaf had separated last year. In this regard, Shahroz Sabzwari had earlier released a video message in which he denied the news of divorce and said that "the reason for our separation is differences, we are not divorced."
"We both want to be apart for a while and give each other and our relationship a chance so we can realize our mistakes," he added.

Later, in a post shared by the both on social media at the same time, they also confirmed their formal separation.
In a message shared on social media, the two had said they were " ending their marriage due to personal differences".
Shahroz Sabzwari and Saira Yousaf wrote, "This is a very difficult time for us but we hope that we will both be the best parents for our daughter and we want our daughter to live her life well and be loved by both. '
You May Also Like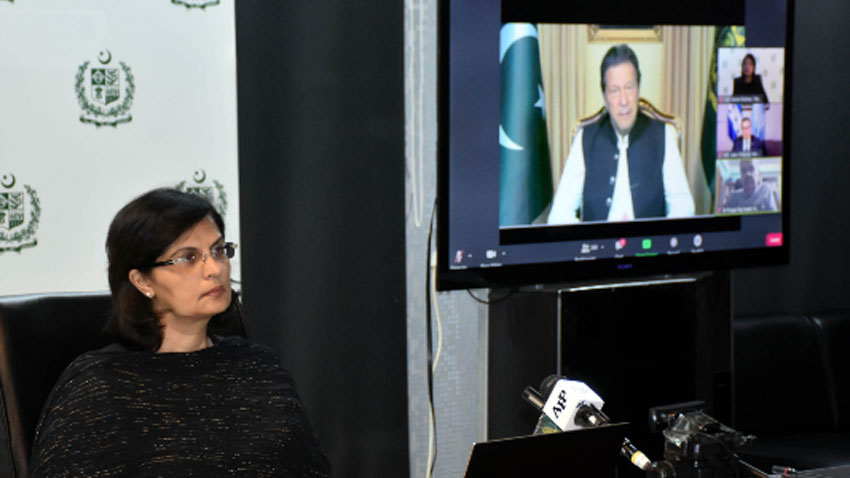 ISLAMABAD: Special Assistant on Poverty Alleviation
LAHORE: Prime Minister Imran Khan has assured the
LAHORE: The week-long Exhibition titled" Jamaliyaat"