KARACHI: According to Arif Habib Ltd, the shares market witnessed hefty volumes in the third-tier stocks. The technology sector kept on shining while activity by institutional investors remained lacklustre.
Buying took place in the banking sector during the last trading hour, which pushed the benchmark index to close at 47,219.18 points, up 186.74 points or 0.4 per cent from a day ago.
Market participation increased 47.66pc to 561.93m shares on a day-on-day basis.
Sectors contributing to the benchmark index included technology and communication (92.15 points), fertiliser (43.95 points), refinery (36.33 points), oil and gas exploration (25.60 points) and textile composite (20.98 points).
Stocks that contributed significantly to the traded volume included WorldCall Telecom Ltd (81.04m shares), Byco Petroleum Ltd (30.35m shares), TeleCard Ltd (26.59m shares), First National Equities Ltd (21.05m shares) and Azgard Nine Ltd (18.62m shares).
Stocks that contributed positively to the index included Systems Ltd (40.20 points), TRG Pakistan Ltd (39.32 points), Engro Corporation Ltd (22.99 points), Pakistan Oilfields Ltd (19.68 points) and Avanceon Ltd (15.48 points).
Shares that contributed negatively included Lucky Cement Ltd (24.41 points), Colgate-Palmolive Pakistan Ltd (17.56 points), Habib Bank Ltd (16.79 points), MCB Bank Ltd (14.29 points) and Cherat Cement Company Ltd (11.83 points).
Stocks recording the highest gains in percentage terms included Yousaf Weaving Mills Ltd, which went up 9.48pc, followed by National Refinery Ltd (7.5pc), Azgard Nine Ltd (7.47pc), Avanceon Ltd (5.6pc) and Ibrahim Fibres Ltd (5.53pc).
Foreign investors were net sellers as they offloaded shares worth $2.09m.
According to JS Global, investors should keep booking profits as any dip could be a buying opportunity.
You May Also Like
WASHINGTON: At least 23 people were killed as a devastating tornado ripped across the southern US state of Mississippi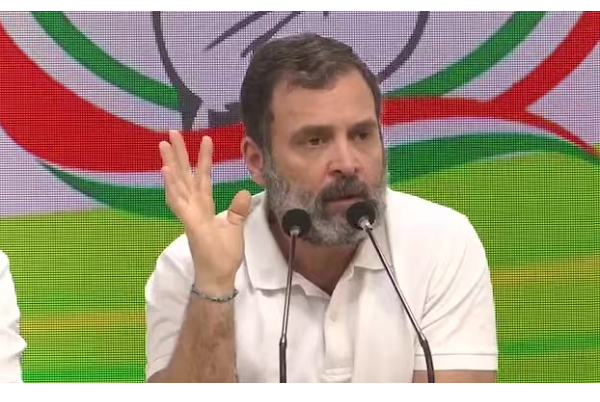 NEW DELHI: Top Indian opposition figure Rahul Gandhi said Saturday he would keep fighting for democracy
WASHINGTON: Nadia Kahf made history when she took oath in New Jersey this week as the first judge