CHAGAI: Four travellers have demanded the interior ministry to issue them a no-objection certificate for their endeavour to reach Makkah on foot to perform Haj.
Mohammad Kamran Baig, Mohammad Faizullah and Mohammad Imran started their journey on Aug 15 from Lahore, Khanewal, and Jhang, respectively, while Mohammad Fayyaz Khan set out on Oct 15 from Karachi.
According to Mr Khan, they have submitted online applications for Haj and applied for an NOC to travel on foot to Saudi Arabia.
He said their applications will be considered when the Haj season opens in 2023. However, they were concerned about the non-issuance of the NOC.
According to them, the document will pave the way for their smooth journey while crossing the borders of four countries.
The friends are hopeful of reaching Makkah in May 2023 after passing through Iran, Iraq and Kuwait. From Makkah, they would travel a further 400km to arrive in Madina. They have reque­sted the prime minister, interior and foreign and religious affairs minister, army chief and all officials concerned to issue the NOC.
The group arrived on Wed­­nesday night in Dalban­din, the headquarters of the Chagai district bordering Iran, after travelling for almost 100 days. They will resume their journey on Saturday (today) after two days of rest.
Talking to reporters Mr Baig said they walked 25km to 30km on a daily basis, with breaks in the afternoon. "This schedule was set up to avoid any harmful impacts on our health amid harsh weather and keeping in view the long distance," he said.
Talking about his desire to undertake the journey, Mr Faizullah said he got the motivation after watching videos of the other three friends.
After arriving in Quetta, he said, the group started walking towards the destination together.
"The people of Balochistan showed us a lot of love and respect," he said, adding that district administrations also provided them with security from Quetta to Dalbandin.
Chagai Deputy Commi­ssioner Hussain Baloch hosted a dinner for the four men and ensured 'his full support and cooperation'. The friends said they were walking on foot to spread the message of peace and religious harmony. "We belong to lower middle-class families and have chosen to travel on foot to see the Holy Kaaba and Roza-i-Rasool (PBUH)," they said, adding that they encountered numerous hardships during the journey but it has not "shaken their resolve".
You May Also Like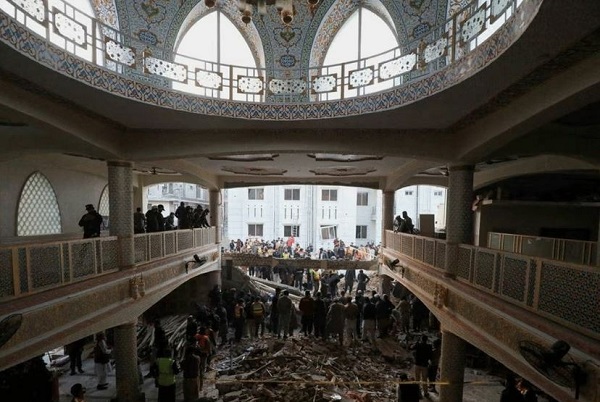 ISLAMABAD: Suicide attack on a mosque in Peshawar sent shockwaves through out the world,
LAHORE: Justice Jawad Hassan of the Lahore High Court (LHC) said Monday elections must
ISLAMABAD: An Islamabad sessions court stated on Tuesday that charges against PTI