ISLAMABAD: Turkish President Recep Tayyip Erdogan will address joint sitting of parliament on the 14th of this month, National Assembly Speaker Asad Qaiser said during the session on Thursday, adding that he will hold consultations with all the parliamentary leaders in this regard.
The Lower House passed two private members' bills and referred another three legislative proposals to the relevant standing committees. Two private members' bills namely 'Pakistan Institute for Parliamentary Services (Amendment) Bill, 2019', and 'National Commission on the Status of Women (Amendment) Bill, 2019', were passed by the House. Three other bills introduced in the House were 'Criminal Laws (Amendment) Bill, 2020 (Insertion of new section 297A & amendment in schedule II)', 'Islamabad Capital Territory Child Protection (Amendment) Bill, 2020', and the 'Criminal Laws (Amendment) Bill, 2020) (Insertion of new section 409A)'. All these bills were referred to the relevant committees for further deliberation.
Parliamentary Secretary for Finance Zain Qureshi told the House during question hour that the government is taking necessary steps to ensure fiscal discipline, stabilize economy and accelerate the growth. He said the process of revamping the economy through structural reforms and stabilizing measures such as broadening the tax base, reforming the public sector enterprises and reducing the fiscal deficit has been started. He said social safety net and development spending are not only protected but enhanced considerably.
Parliamentary Secretary for Commerce Aliya Hamza Malik told the House that both Pakistan and Iran have conducted negotiations over the establishment of barter trade mechanism and promote cooperation in the fields of customs, agriculture and industry. She said exports are witnessing growth whilst imports have been reduced.
Minister of State for Parliamentary Affairs Ali Muhammad Khan said a law will be brought under which the prime minister will not be able to hold multiple camp offices. He said Prime Minister Imran Khan has discouraged the tendency of holding camp offices.
Minister for Communications Murad Saeed said promoting tourism is top priority of the government. For this purpose, allocations are being made for the construction of access roads to the picturesque areas, he said.
On a point of order, Pakistan Muslim League-Nawaz Member National Assembly Khawaja Asif said that Prime Minister Imran Khan sees corrupt elements only in PML-N and the opposition, not among own ranks. He asked who is making profit of billions of rupees by hiking sugar prices when sugar mills of Asif Ali Zardari and Nawaz Sharif are shut down. "Pakistan Tehreek-e-Insaf (PTI) members own 45 percent of sugar mills. A committee comprising parliamentarians should be formed over inflation to determine the responsible persons," he said. "The looters present in the government will destroy it. People are unable to get sugar and flour," he added.
Responding to their points, Minister of State for Parliamentary Affairs Ali Muhammad Khan said that mafias and cartels will be taken to task wherever they exist. He regretted that the previous governments supported these mafias and cartels. He said we are ready for scrutiny into the wheat crisis. Parliamentary Secretary for Health Nousheen Hamid said that Pakistani nationals in China have started coming to Pakistan through directs and indirect flights. She said passengers coming from China are being screened at the airports.
You May Also Like
ISLAMABAD: The government has, once again, decided to shut markets and commercial centres by 8pm daily
ISLAMABAD: PTI Vice Chairman Shah Mehmood Qureshi was granted freedom by the Lahore High Court on Tuesday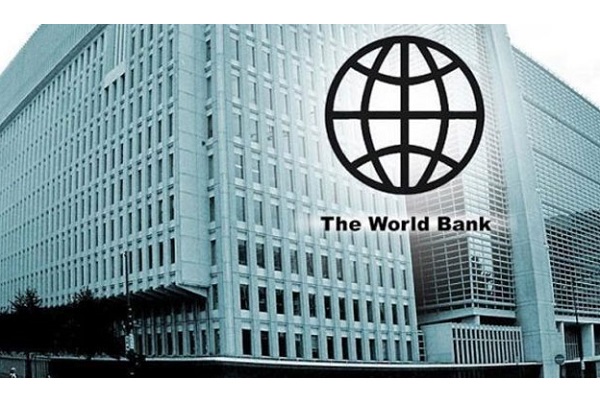 ISLAMABAD: The World Bank has projected Pakistan's economy to grow by two per cent in the next fiscal year,