LAHORE: PTI Chairman Imran Khan has claimed that he did not disembark from his vehicle at the Judicial Complex in Islamabad where he went to attend a hearing in the Toshakhana case against him on Saturday because "unknown people" were positioned there with plans to kill him.
"Had I not moved from the complex immediately that might have resulted in bloodshed as the police, Rangers and unidentified people were making all-out efforts to provoke my party workers to create a battleground and use it as a cover to kill me," claimed Mr Khan, adding the incumbent rulers had made this plan on the instructions of PML-N chief organiser Maryam Nawaz.
The former PM also gave a call for his party's power show at Minar-i-Pakistan on Wednesday, which he said will serve as a referendum.
In a video-link address from his Zaman Park residence on Sunday afternoon, Mr Khan warned "the game will get out of hands if the incumbent rulers do not show restraint".
Expressing anger over the "police attack" on his home in his absence on Saturday, the PTI chief said he felt devastated to see the ransacking and the way police looted his belongings. He wondered whether anyone can tolerate police desecrating the sanctity of home and women and that too without search warrants and in violation of the court order.
"I have called all my lawyers, discussed filing of cases against all the policemen who broke into my residence and ransacked the property, besides submitting a contempt of court plea in the Lahore High Court," Mr Khan said.
Chiding the Election Commission of Pakistan (ECP) for what he called the barbarism unleashed by the caretaker government in Punjab and holding it responsible for party worker Zille Shah's brutal murder, the PTI chief said a murder case would be filed against Punjab caretaker chief minister Mohsin Naqvi, policemen and others.
"The caretaker chief minister is doing everything except the job he was appointed for."
Acknowledging that judiciary is already facing strong pressure from "unknown people", he stressed that judiciary had a challenge at its hands to save the country as "law of jungle is already ruling the roost".
"I keep things calm until things are in my control but situation gets out of my hand when the state suddenly attacks my workers and they are rendered on their own," Mr Khan explained.
Referring to the alleged government plan to kill him or eliminate him from the political scene by incarcerating him in Balochistan, the PTI chief said: "Things may go out of hand and people of Pakistan will forget Sri Lanka's default crisis and may witness the Iran-like revolution. The only solution is holding of free and fair general elections and let people decide to form their government."
The PTI chief said he decided to appear before the court despite knowing that the "criminals" supported by the government and its handlers were blood-thirsty.
He said he had already been implicated in 96 cases of terrorism, murder, religious hatred and treason. He said he knew the criminals, appointed by an army chief, had executed a murder attempt on him in November last year and were facilitated by "a handler".
Stating that he wanted to pour his heart out about the circumstances he had been through since March 8, Mr Khan said he announced a rally in Lahore after due permission from the administration.
But the government sabotaged it by deploying police contingent and placing containers to block the rally's initial route. He said police had attacked the marchers with batons, water cannon and tear gas after abrupt imposition of Section 144 in the city.
Realising the clash may prolong, the PTI chief said he immediately called off the rally. "I knew the caretaker government is looking for some disruption to make it an excuse and call off elections scheduled for April 30," he claimed.
Mr Khan said he had requested for change of venue from the F-8 court for his appearance knowing that the government and its handlers had prepared a "death trap" for him. "They wanted to kill me or arrest me and take to Balochistan to hold me in jail (thanks to 94 cases against him) until the elections are over," he said.
"I had left my home after saying goodbye to my wife," he said and alleged that all actions were being taken on the instructions of "queen of lies" — a reference to Maryam Nawaz Sharif — as she was demanding "level playing field" as part of "London Plan".
"This plan was confirmed when the DIG did not receive my undertaking for appearance before the Islamabad court," he said.
En route to Islamabad, he said the FC blocked PTI supporters on the motorway where he came to know about the "police attack" on Zaman Park.
You May Also Like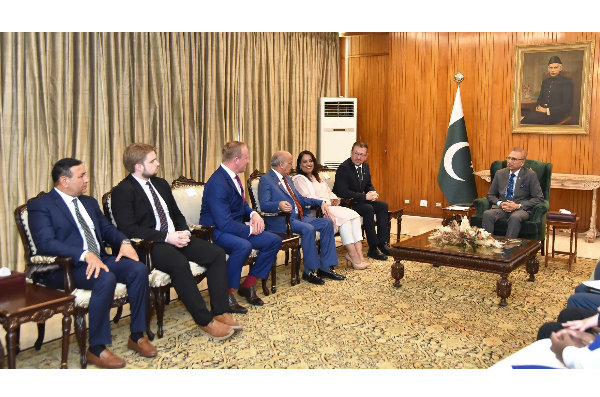 ISLAMABAD: President Dr Arif Alvi has said that India is involved in the genocide of Muslims, persecution and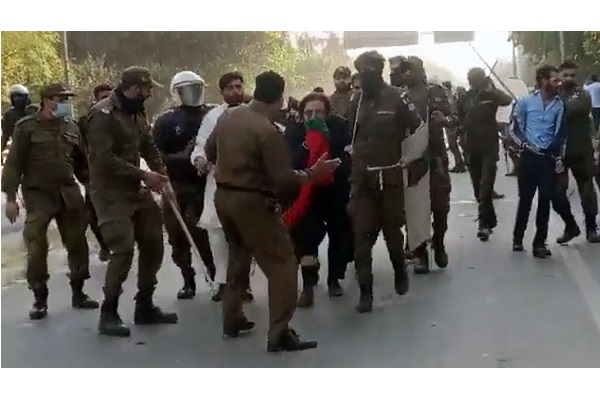 LAHORE: The PTI chairman and over 900 other party leaders and activists nominated in the May 9 cases have been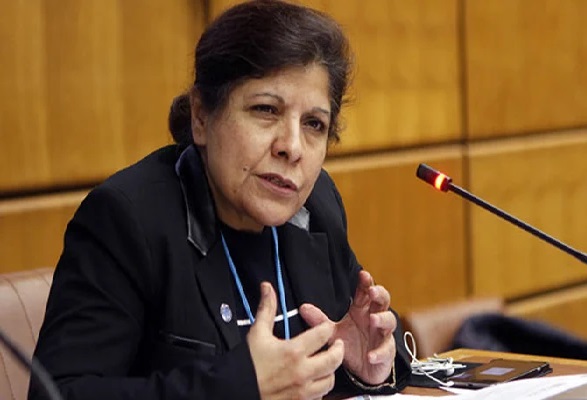 ISLAMABAD: Pakistan is seeking around $11bn in bilateral support from China and Saudi Arabia as the caretakers push