PESHAWAR: The Water and Sanitation Services Peshawar (WSSP) has developed the first-ever Smart Thermal Detector walkthrough gates, first of its kind in Pakistan, to fight pandemic caused by coronavirus.
People will walk through these sanitizing gates that will spray disinfectants on them before entering the areas. These gates have been developed locally and are cost-effective and easy to operate.
Chief Executive Officer Syed Zafar Ali Shah has been monitoring the operational activities and directed the zonal managers to extend the disinfection services to localities out of their jurisdiction.
He urged the masses to ensure implementation of all precautionary measures. "Care is the only cure of this pandemic, therefore, I urge you to take care," he said.
The gates were designed by WSSP engineers jointly with Tevta team while software developers of the company are working on software for the gates.
Once developed, the gates, with the help of software, will send online data to the control room that will appear on a dashboard. The gates are also fitted with detected camera for monitoring.
The gates will be installed on all government offices including Chief Minister's House, the Civil Secretariat, Police Lines, Peshawar Development Authority, markets and mosques.
No one will be allowed to enter the buildings or areas without passing through the sanitizing gates. The company has also made arrangements for its refilling with chemicals and its staff will be deputed on every sanitizing gate.
The WSSP has been fighting against coronavirus on frontlines with health and law-enforcement agencies to contain the spread of pandemic that shook the world.
It has trained its teams and procured extra machinery as well as personal protection equipment to protect its field staff since the outbreak. It has set up 100 hand-washing points throughout the city.
The sanitation company has been disinfecting roads and streets and all markets with chlorine and other chemicals effective to kill the deadly virus.
The company has also set up a quarantine center in Dauranpur near Ring Road where dozens of families are being quarantined.
Waste collected from the centers are safely disposed off at Shamshato dumping site where it is burnt and the ash is buried deep after lime is mixed with it.
You May Also Like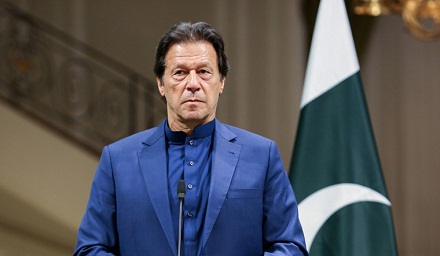 Imran Khan on Sunday said 40 percent deserving families
Afghan forces fought fierce street battles and bombed
Security agencies were put on alert on Sunday after police learnt